OUR PHILOSPHY
AtHidden Door, we believe that everyone deserves to look and feel their best. Our trained medical estheticians are experts in helping you solve your skin concerns – whatever they may be. Using the latest innovations in medical esthetics paired with efficacious products, our team will customize a skin regimen that will bring your skin into balance and harmony. All first-time clients will receive a 15 minute skin consultation. We recommend working with your esthetician to build a customized treatment that will help you achieve your goals.
Personalized Skin Analysis: Complimentary
Not sure what treatment and products are best for you? Schedule a free consultation for a thorough analysis to establish your skin type and skin conditions. We will give you recommendations for the best facial treatments for your complexion and the best products for your home skin care regimen.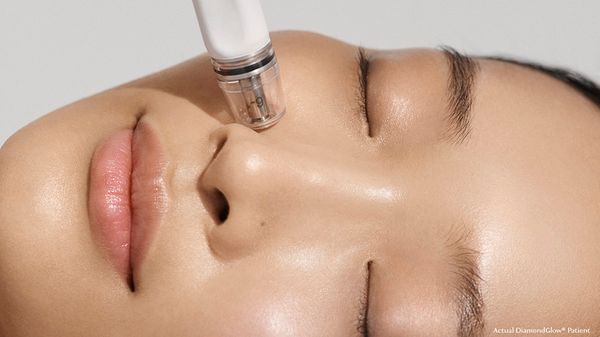 DIAMOND GLOW®
*NEW* MORE THAN A GLOW. A SKIN TRANSFORMATION.
Experience DiamondGlow®—a next-level, noninvasive skin-resurfacing treatment. Leading with innovation and backed by science, DiamondGlow® is a new way to unlock your skin's potential and reveal your radiance. DiamondGlow® is more than a facial. Unlike traditional wet facial treatments, which rely on chemical exfoliation to treat skin at surface level, DiamondGlow's® patented recessed diamond tip wand delivers a next-level resurfacing treatment that deeply cleans and rejuvenates the skin. Plus, earn Alle points on your service!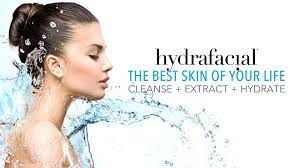 HYDRAFACIAL
An amazing solution for all skin types! HydraFacial is an effective treatment that can boost the overall health of your skin, helping you:
Improve skin elasticity & firmness
Battle advanced signs of aging
Even out skin tone and boost vibrance
Smooth out fine lines, wrinkles and texture
Improve oily, congested skin
Reduce hyper pigmentation and skin damage
Decrease enlarged pores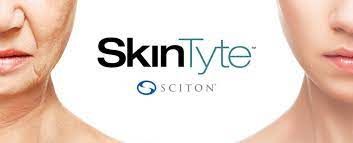 SKINTYTE® SKIN FIRMING
SkinTyte delivers the fastest, safest and most economical skin firming treatment on the market. SkinTyte uses advanced infra-red light delivered in gentle pulses to deeply heat the skin, stimulating the deep dermis to initiate the body's natural healing process that leaves the skin firmer, tighter, and younger-looking.
Non-invasive skin tightening treatment
Feels like a hot stone massage
Zero patient downtime
Safe, fast, comfortable and effective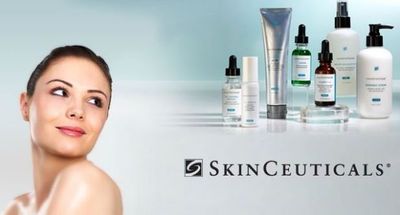 FACIAL TREATMENTS
A medical facial follows the same general steps as a classic spa facial, including cleansing, exfoliation, extraction, and hydration. The primary difference between these two treatments is that medical facials are performed in a medspa using medical-grade products and tools. The overall results therefore appear more effective.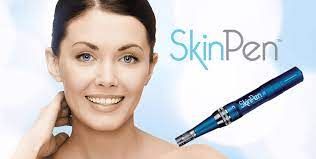 SKINPEN® MICRONEEDLING
SkinPen is a medical grade, state of the art micro-needling tool available through skincare professionals only. The SkinPen allows for controlled induction of the skin's self-repair process by creating precise, micro-injuries in the skin, which automatically trigger new collagen synthesis without causing scar tissue formation, in return creating healthier skin.
SkinPen is good for all skin types and can be used to improve *:
appearance of acne scarring
hyperpigmentation
stretch marks
skin texture
fine lines and wrinkles
SkinPen can treat almost any area of the body including the face, neck, décolleté, arms, hands, legs, abdomen and back. *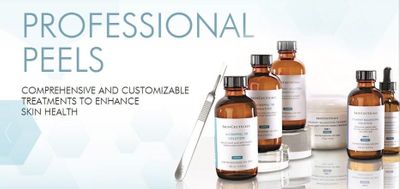 CHEMICAL PEELS
In office epidermal peels are a non-invasive way to immediately resurface and improve the health of skin with little to no downtime.

Benefits:
Improves the appearance of moderate to advancing fine lines and wrinkles
Fades stubborn discoloration and hyperpigmentation
Clinical study:
After three peels, subjects demonstrated significant improvement in the appearance of fine lines, wrinkles, visible pores, and hyperpigmentation.*
DIAMOND GLOW®
Diamond Glow Treatment (60 min) $225

Deep-cleaning and total rejuvenation with our NEW Diamond Glow technology.

Platinum Diamond Glow Treatment (90 min) $325

Deep-cleaning and total rejuvenation with our NEW Diamond Glow technology that includes a Dermaplane and a Lite: ReFresh Peel
HYDRAFACIALS
Platinum HydraFacial (80 min) $279

This is the ultimate Hydrafacial Experience! Begin the detoxification process with lymphatic therapy. Continue with the Deluxe Hydrafacial to deeply cleanse , extract and hydrate the skin while addressing specific skin concerns with a specialty vial based on your needs. This treatment concludes with LED Light Therapy.

Deluxe – Age Refinement (50 min) $199

The addition of a specifically designed booster helps to reduce the appearance of fine lines and wrinkles.

Deluxe – Radiance (50 min) $199

The addition of a brightening booster minimizes the appearance of dark spots.

Deluxe – Restorative (50 min) $199

This treatment includes boosts to the appearance of skin tone, texture and elasticity.

Deluxe – Clarifying (50 min) $199

Extended extractions and Blue LED Light Therapy is ideal for congested skin.
SKINTYTE SKIN FIRMING
Abdomen $500
Above the Knee $350
Hands $200
Lower Face $250
Neck $300
FACIAL TREATMENTS
NEW Skinbe++er Pro Treatment (50 min) $135

This no downtime treatment improves the overall skin tone and texture leaving your skin velvety smooth and provides superior anti-aging benefits. Includes face, neck and decollete.

Clarifying Extraction Treatment (30 min) $55

This pore refining treatment helps clear active acne from your face, neck or chest.

SkinCeuticals Blemish & Age Treatment (50 min) $110

This treatment is designed to promote blemish-free, youthful looking skin.

SkinCeuticals Redness Neutralizer Treatment (50 min) $110

This treatment reduces redness and flushing, alleviates discomfort, and helps reinforce the skin's barrier.*

Dermaplane Treatment $85

In this non-invasive treatment, a sterile surgical tool is used to gently exfoliate the surface layer of skin removing dirt, oil, and dead skin.*

HD Signature Facial Treatment (80 min) $159

This treatment includes the luxury of a relaxing facial with the benefits of a medical treatment.
SKINPEN MICRONEEDLING
SkinPen (face, neck or chest) $375 each

Add neck, chest or hands for $149 each

SkinPen with PRP $625

Platelet Rich Plasma (PRP), facilitated by the SkinPen®, uses your skin's natural properties and ability to repair damaged tissues.

SkinPen (for larger areas)

please come in for a consultation
CHEMICAL PEELS
SkinCeuticals Smart TCA Peel: Full Face $259 | Neck, Chest + Hands $259

Smart TCA Peel from SkinCeuticals is a deep superficial peel to comprehensively exfoliate dead, dry skin cells, and improve advancing signs of aging. TCA peels are used to treat acne scars, hyperpigmentation, melasma, fine lines and sun damage. This peel requires approx 10 days of downtime. TCA is safe for all skin types once the skin has been properly prepped.

SkinCeuticals Micropeel Procedure $179

A three-step procedure combining manual exfoliation through dermaplane, chemical exfoliation using a combination of acids depending upon your skin needs, and cryogenic therapy to reduce the appearance of fine lines and wrinkles.* A series of 4-6 procedures will also minimize any hyperpigmentation, laxity, dullness and skin imperfections.*

SkinCeuticals Pigment Balancing Peel $179

A one-step clinical procedure combining L-ascorbic acid (Vitamin C) and glycolic acids to dramatically lighten dark spots and refine uneven tone and texture of sun-damaged skin.* Pigment Balancing Peel consists of a high powered brightening and anti-inflammatory agents with a powerful exfoliating acid solution to accelerate cell renewal and improve hyperpigmentation.*

SkinCeuticals Advanced Corrective Peel $259

Formulated with an exclusive blend of clinical-grade acids and a maximized peel concentration of phenylethyl resorcinol, Advanced Corrective Peel dramatically diminishes the appearance of discoloration, while smoothing texture and refining the appearance of pores, to restore a brighter, more clarified skin tone. For optimal results, a series of 4-6 treatments every 4 weeks is recommended.*

HDMS Signature Chemical Peel $209

This comprehensive treatment includes a double layered peel extended down the neck to minimize acne, reduce fine lines and textural issues and brighten complexion. A restorative mask to help soothe skin is then applied to help cool and sooth skin.*

VI Peel Original $285

A great first-time peel for all age groups and skin types seeking multiple benefits from their peel—including tighter-looking skin, smoother texture, and renewed radiance. VI Peel Original is specifically formulated to rejuvenate, refresh, and reset for rapid, visible results safely and effectively. FOR SKIN CONCERNS: Sensitive Skin Early Signs of Aging (Ages 20+) Rough Texture

VI Peel Purify $335

A multi-faceted treatment for the many triggers and symptoms of acne, from dead skin cells and excessive oiliness to clogged pores and all types of blemishes. Our peel sweeps away skin cells known to clog pores, clears out oil and debris trapped deep within the pores, eliminates p. acnes bacteria and balances skin for fewer breakouts and a smoother texture. FOR SKIN CONCERNS: Active Acne Break-out Prone Skin Oily and Congested Skin Teen Acne

VI Peel Precision Plus $385

Our most popular treatment, this medium-depth powerhouse peel works to suppress melanogenesis—the production of melanin—at the source while promoting rapid cell turnover for more even and bright skin tone. Resurfacing action reveals brighter, renewed skin for results in 7 days. FOR SKIN CONCERNS: Sun Damage Melasma Post-Inflammatory Hyperpigmentation (PIH)
RECOMMENDED PRODUCTS
Click on the images to purchase online from our retail store.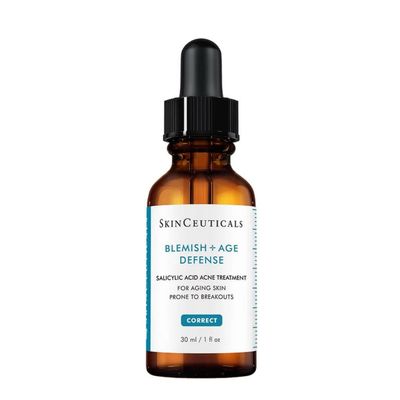 An oil-free face serum that reduces the formation of adult acne, and improves visible signs of aging.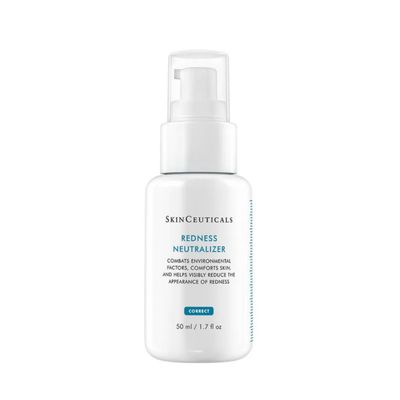 Combats environmental triggers to alleviate skin blotchiness and discomfort.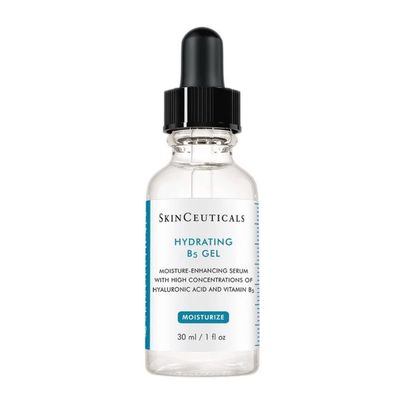 Hydrating B5 Gel replenishes nutrients the skin needs to feel smooth and appear younger.
* The information provided here is merely illustrative and is not meant to substitute the advice of a trained registered medical practitioner. Individual results may vary.